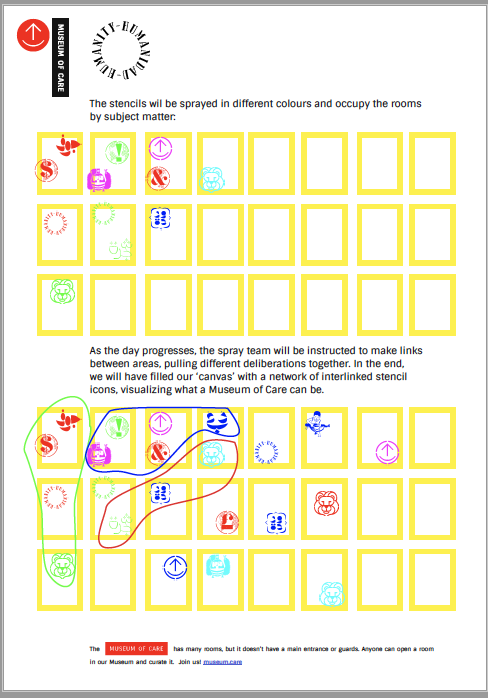 An important part of the visual assembly is the use of stencils.
Stencils can be prepared in advance by the Assembly organizers or downloaded from our website.
Stencils democratize the work of Artists.
Every person armed with Stencils can become an artist. Each person will be able to fulfill the wishes of Assembly members!
Artists will therefore be facilitators of the collective will. But the overall appearance of the public art project is still up to them. They will choose the colors with which the stencil will be sprayed, and the artists will add texts or extra symbols.

We will be updating our collection of stencils, but in the meantime, here are the existing collections.