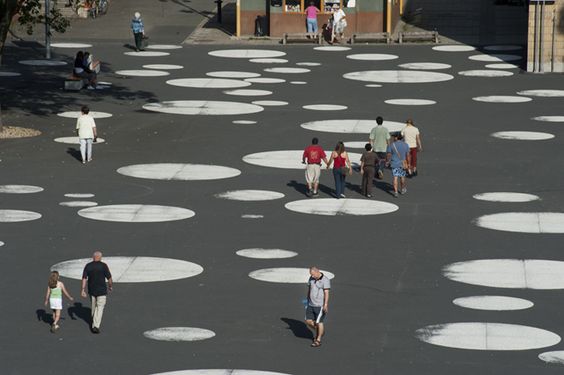 Here is a small but important detail to add to the Visual Assembly proposal. I want to replace the rectangles that would form the grid with the circles.
Why is it important to me:
The rectangles are used as an analogy of the rooms of "real" museums. Museum of Care is distinct from traditional Museums because there is no center, no walls, and the rooms/rectangles are movable and could be connected differently.
These ideas come from the research on Proletkult,
that used what in Russian called "krujok" – the circle, as it main structural unit, the basis of the network of Houses of Culture, a socialist system of extra-institutional education, what Zinaida Vasilyeva called "amateurism" (or "samodeyatelnost," the Soviet version of DIY). It also has a historical reference: from "reading circles," was born the Russian Narodnik movement, which tried to break down the boundaries between the educated elite and the oppressed, and then the Russian Revolution itself.
Also, circles were the basis of the original grid in our first Visual Assembly. In Madrid's square, the circles, of course, should be bigger. so I thought we could replace the painted surfaces with lines, like in the pictures. It would be easier to implement and much cheaper.